15 Favorite Mother's Day Brunch Ideas
A roundup of some of our favorite easy and make ahead Mother's Day brunch ideas so you can treat your mom to a delicious home cooked meal on this special day.
If you struggle with gift giving like I do, and agonize over finding something perfect, you might want to consider the gift of a home cooked meal. A homemade Mother's Day brunch, is a perfect way to show your love and gratitude!
If your mom is anything like mine, she loves to feed you every chance she gets, and has been doing that for as long as you can remember.
Well, I'd say it is about time we give back some of the love they have been showing us all our lives. Food is a love language, after all.
Brunch: The Perfect Meal for Entertaining
If you haven't noticed, breakfast and brunch is something I am really invested in. I love that you have the option to make it sweet, savory or both! In this Mother's Day brunch roundup, I've included something for everyone, no matter where you fall on that preference spectrum.
Brunch is also the ideal meal for entertaining, because so many items can be made, or at least prepped, in advance.
Sides can be as simple as roasted potatoes (or cheesy breakfast potatoes if you want to glam them up a bit), fruit salad, breakfast sausage, scrambled eggs, muffins, toast, bacon, etc. All of which is easily made ahead.
It's simple to make a colorful, abundant, family-style table with just a few brunch staples.
But I think my favorite part about entertaining for brunch as opposed to dinner is that there's no cleaning up late at night, when you're exhausted, and possibly a little drunk ;).
So make one dish or cook up a feast – delight your deserving mom with love, care, and her favorite foods. Oh, and don't forget to clean up the kitchen afterward. Take charge and let her relax. The day is all about her, after all.
Whether you are bringing her breakfast in bed or surprising her with a brunch-ready table – your mom will appreciate the morning treat. So, here are my favorite easy Mother's Day brunch ideas.
Sweet Brunch Ideas
1. Cinnamon Roll Muffins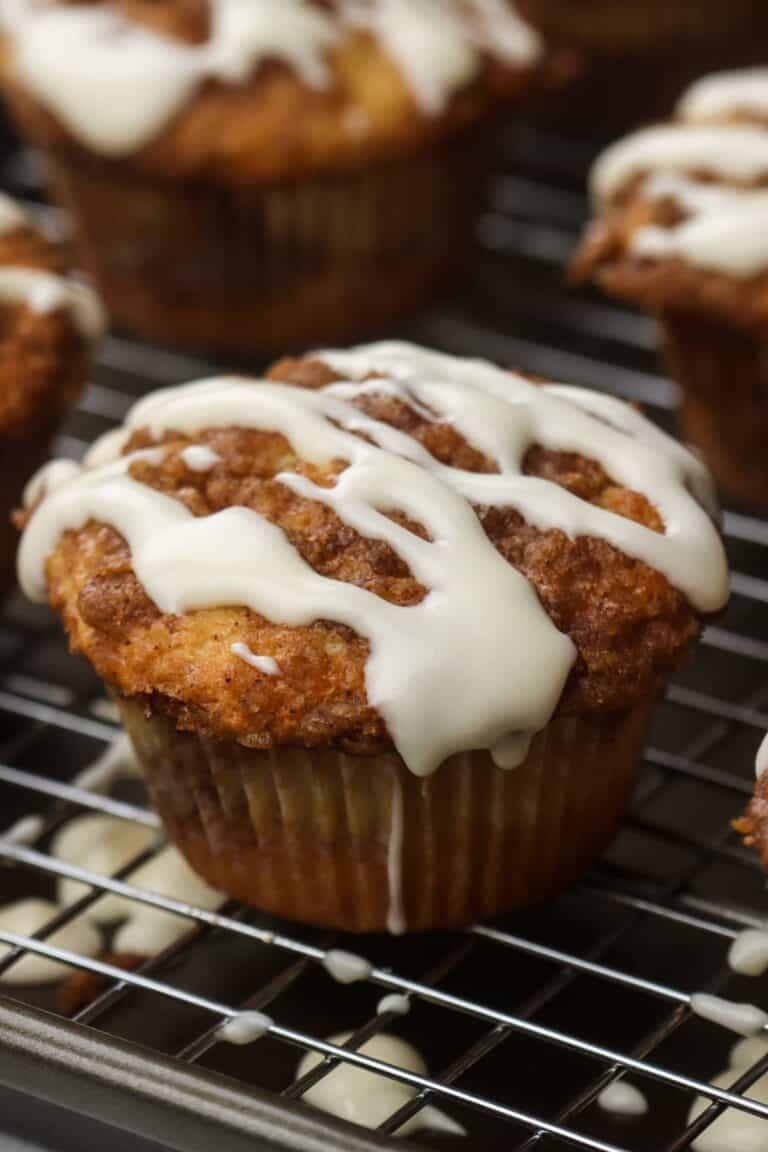 Much easier and quicker than traditional yeasted cinnamon rolls, these cinnamon roll muffins have the best of both worlds. You'll love these muffins filled with cinnamon-sugary goodness and done in less than half the time.
2. Oat Flour Pancakes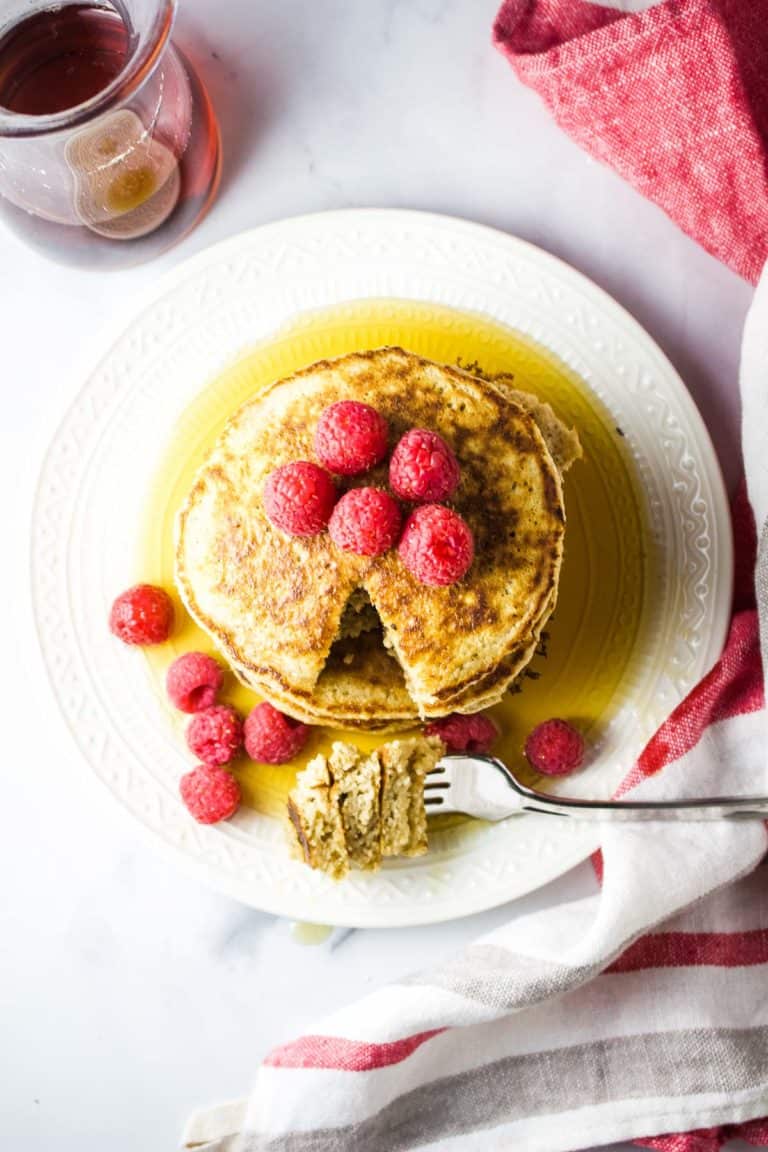 No brunch feast can be complete without pancakes – and no it doesn't have to be unhealthy. These gluten-free pancakes are so fluffy, tender, and just downright scrumptious. There is absolutely no reason for you to be NOT treating your mom with these. Yes, that's it!
3. Banana Oatmeal Chocolate Chip Muffins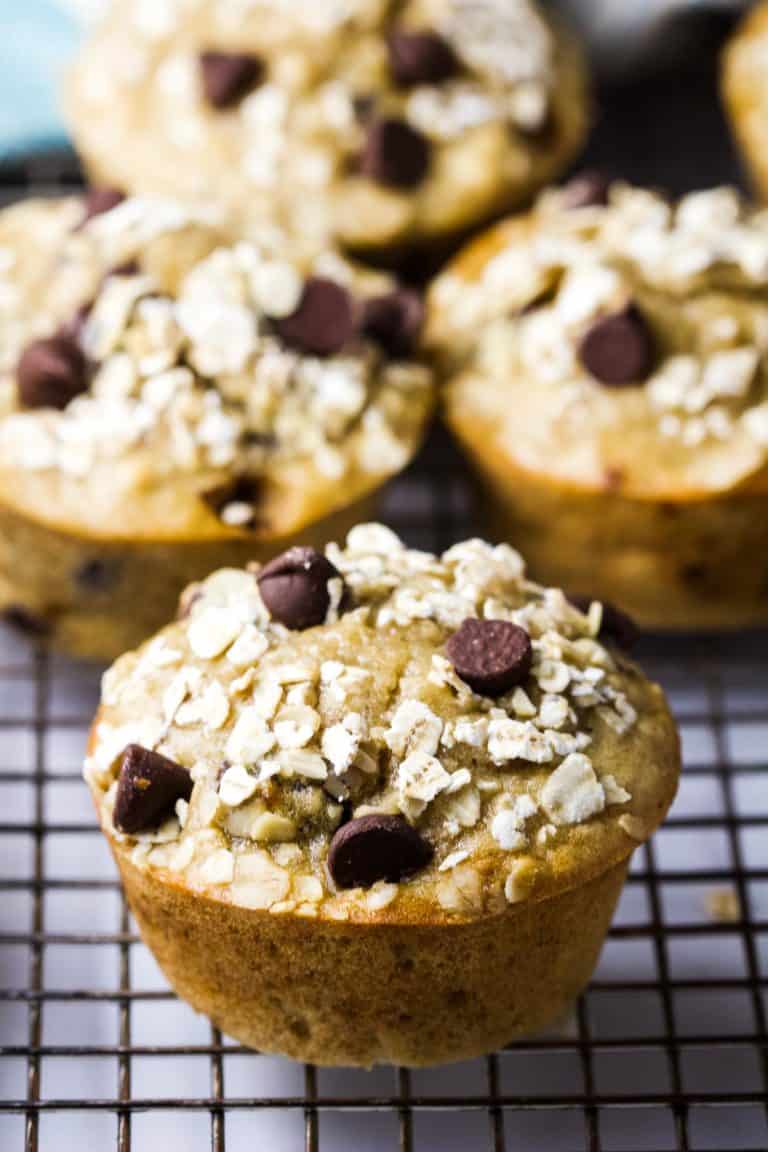 Moist and packed with banana flavor, these muffins are the one-bowl recipe you need for your brunch table.
4. Healthy Raspberry Muffins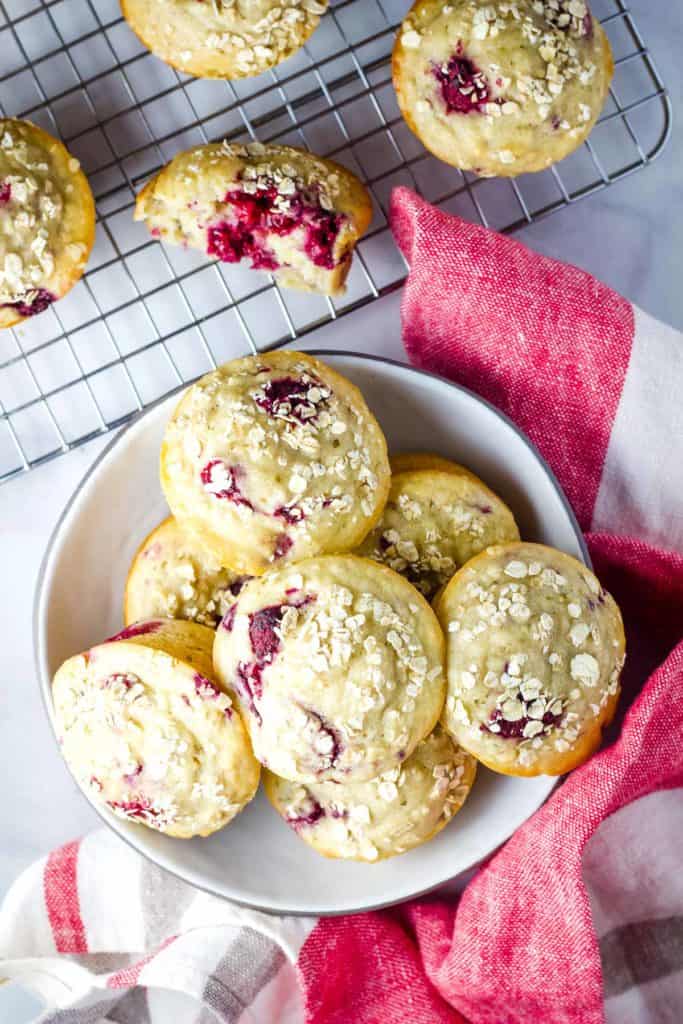 Another one-bowl recipe that is refined sugar-free and made with olive oil and tangy yogurt – you just can't go wrong with these. They're packed with juicy raspberries and hearty oats.
5. Apple Cinnamon Muffins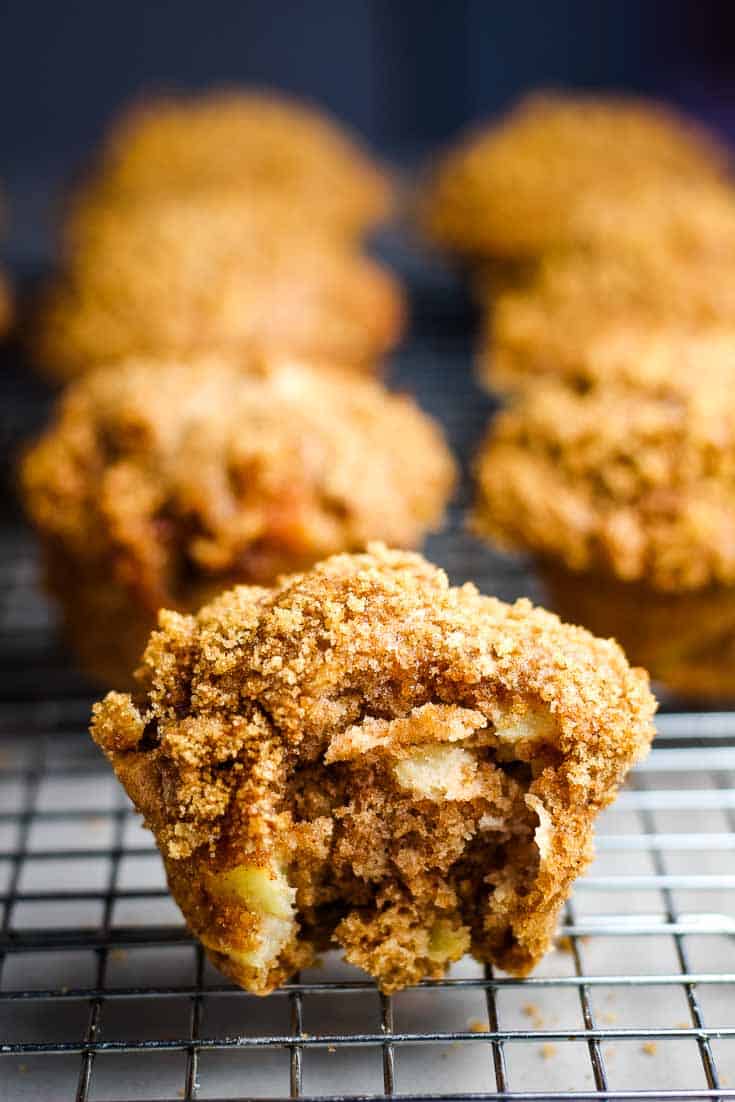 Apple and Cinnamon is a match made in heaven and if your mom is not into raspberries and bananas as much as she is into apples, these one-bowl apple cinnamon muffins are going to be it for you.
6. Nutella Baked French Toast Casserole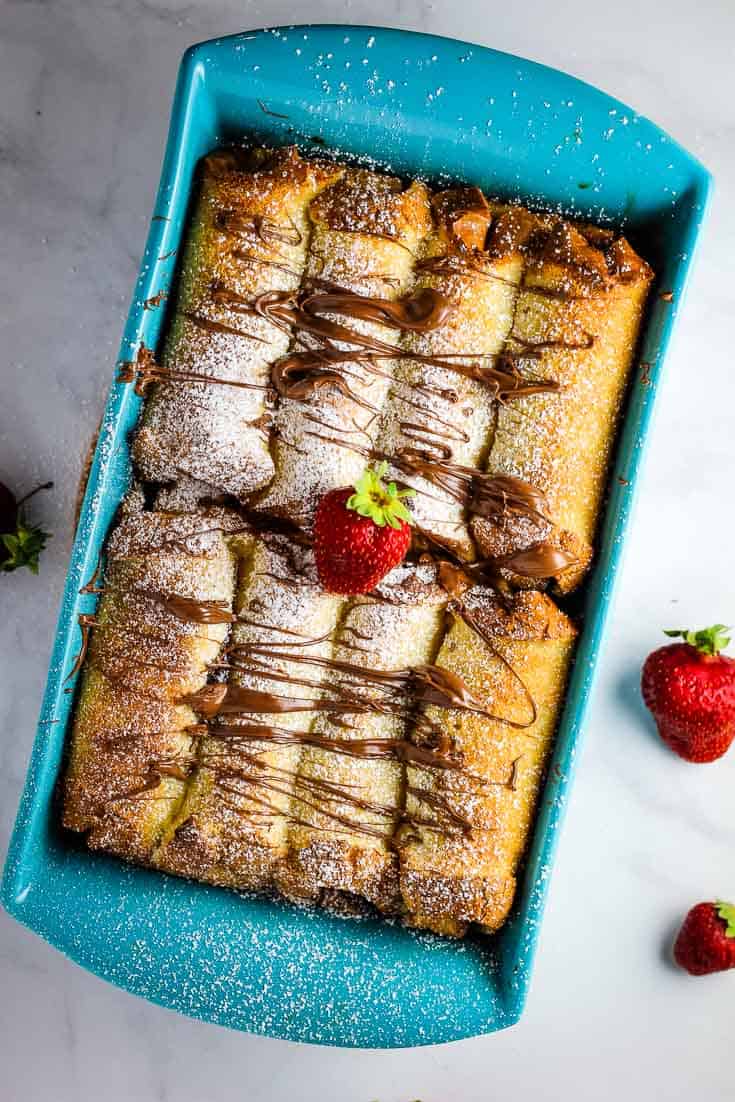 This is a great make-ahead brunch dish idea for your Mother's Day feast. All the prep is done the night before, and all you need is 5 ingredients and a mom who loves a good indulgent brunch dish. This one is also great if you have kids at the table.
7. Rhubarb Coffee Cake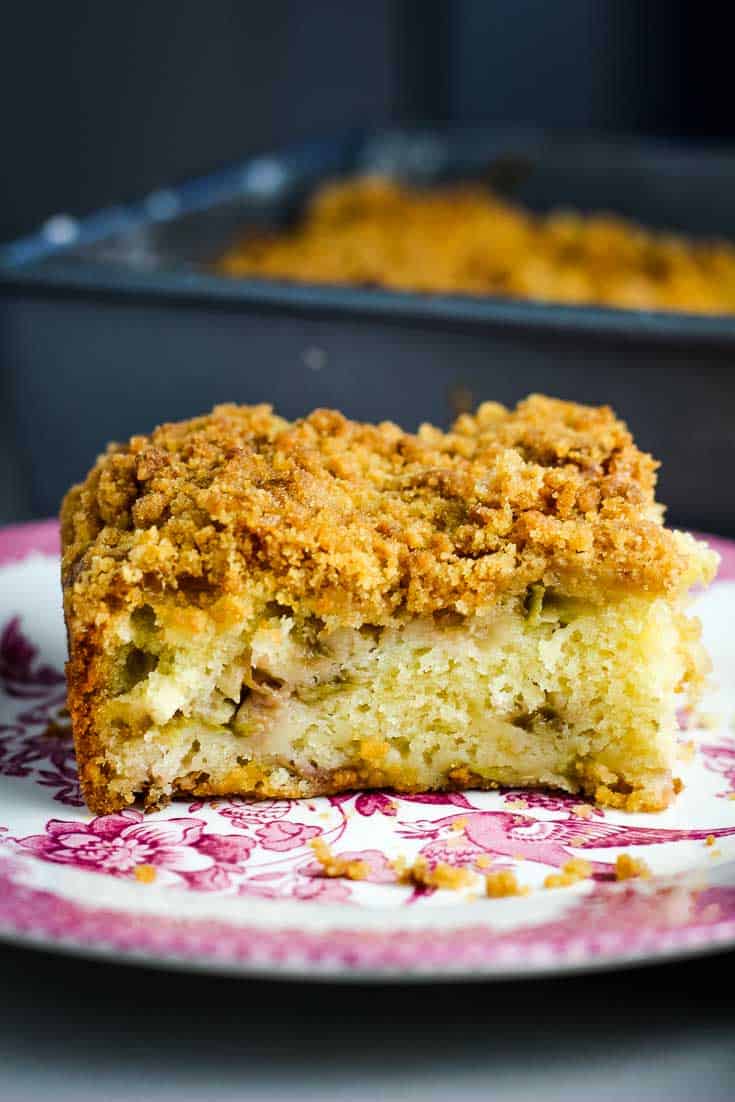 Impress your mom with this super easy rhubarb coffee cake with the most delicious crunchy topping. It's simple to prepare and highlights the bright, tangy flavor of fresh rhubarb.
8. Cherry Muffins with Coconut Streusel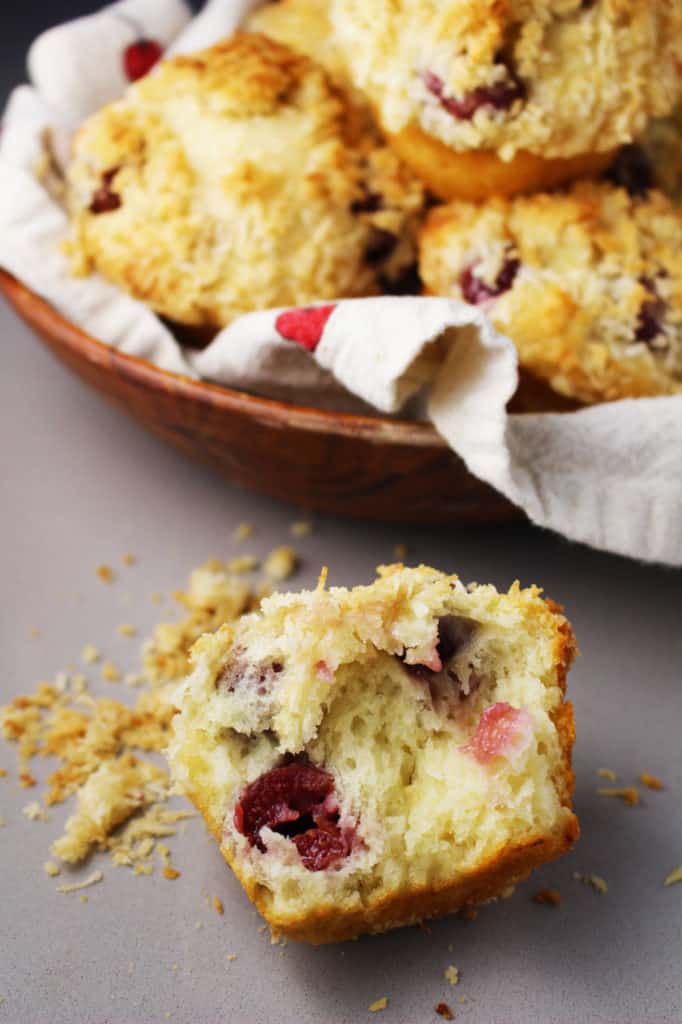 A sweet coconut topping and bright juicy bursts of cherry – these muffins are going to take your mom's tastebuds on a swing and she is definitely going to be asking you for the recipe.
9. Ricotta Pancakes with Creamy Orange Syrup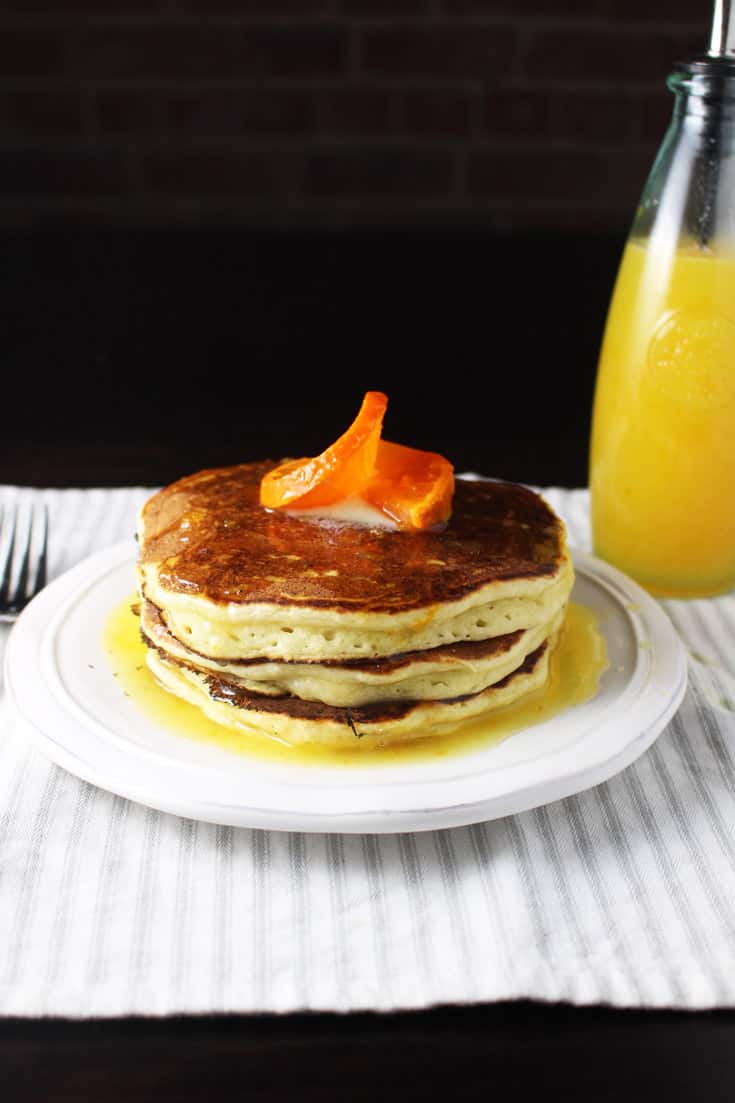 The perfect partner for your mom's favorite eggs and bacon, this is one delectable pancake recipe. And the creamy orange syrup takes it over the top.
10. The Best Banana Pecan Muffins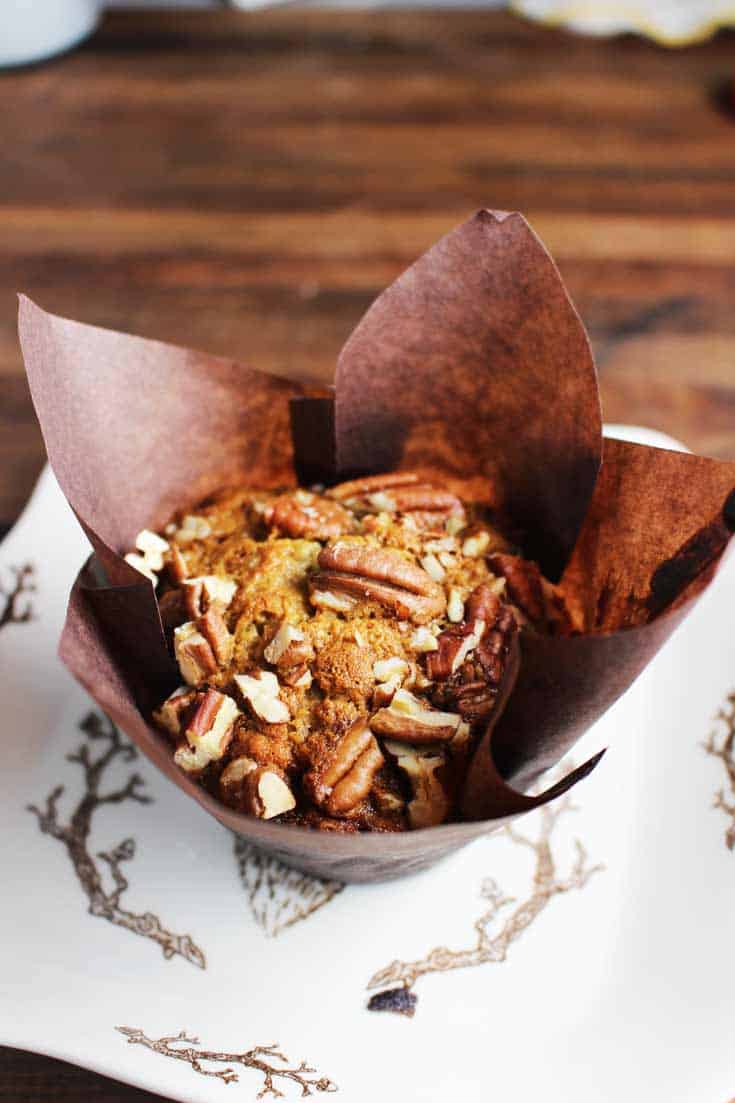 Treat your mom to the best banana pecan muffins in the world. This is one of our favorite family recipes.
Savory Brunch Ideas
11. Croque Monsieur
Starting off the savory brunch recommendations with this French sandwich made with ham, bechamel, and Gruyere cheese. It is a great way to use that leftover Easter ham sitting in your freezer!
12. Grilled Halloumi and Strawberry Salad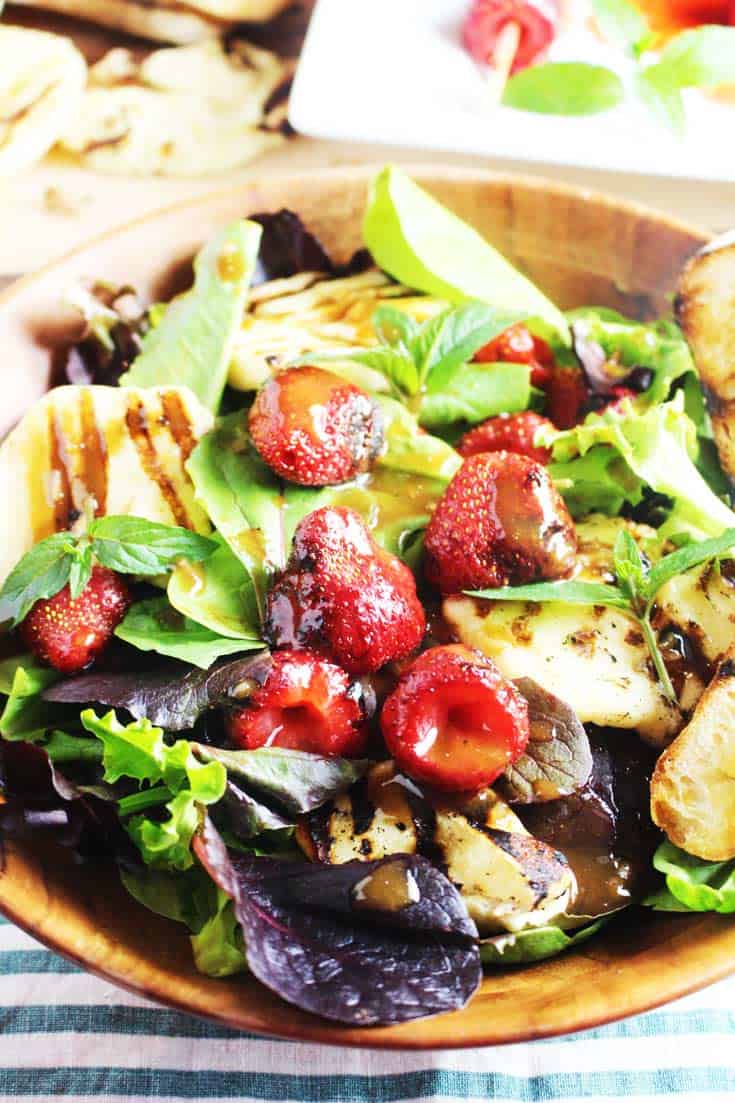 Fire up the grill and make this simple and beautiful grilled halloumi and strawberry salad served with baguette croutons and drizzled with a tangy balsamic vinaigrette. This salad inaugurates grilling season for us every year and is perfect for a light brunch!
13. Baked Eggs in Purgatory with Garlic Bread
This classic Italian dish deserves a spot on your special Mother's Day brunch table. It is perfectly delicious, easy, and so quick to make, and one of the best ways to serve eggs.
14. Spring Leek and Bacon Quiche
Quiche sounds complicated but it's actually really simple and I have the perfect easy homemade buttery crust recipe for you. This is going to be your springtime party showstopper, no lies.
15. Easy Frittata with Goat Cheese and Sundried Tomatoes
Sun-dried tomatoes, tangy goat cheese, and fresh basil give this healthy egg dish wonderful flavor. This frittata is easy and quick to make, and so satisfying.
I hope you found some inspiration in these easy Mother's Day brunch ideas. Wishing you all a happy Mother's Day!
Enjoy xx