5 Fast & Easy Date Night Dinner Ideas
You don't have to slave over the stove all day to make a delicious, romantic meal for two. These are my five favorite FAST date night dinner ideas so you can spend your evening bonding instead of chopping and stirring.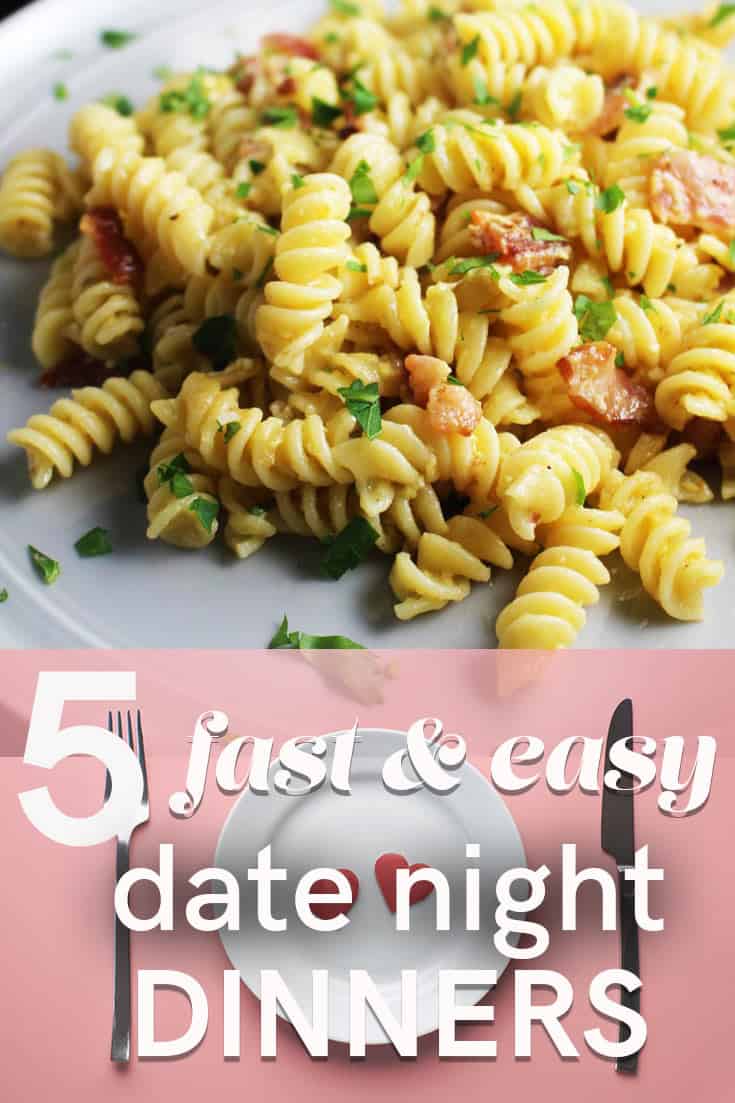 Every one knows classic Italian food screams romance. But instead of a heavy tomato-based sauce, how about the buttery bacony goodness that is pasta carbonara?
Try it with a simple green salad and some garlic bread for a 20 minute meal that is guaranteed to please.
So THIS is the most popular recipe on my blog for a reason. It's freaking delicious. These little turkey meatballs are sweet and spicy, just like your relationship ;).
It's also really quick and easy to pull off, and there's nothing like spicy food to get your heart racing!
This is one of my back pocket 15 minute meals. Long pasta noodles are coated in the simplest of creamy sauces with fresh tomatoes and then showered in Parmesan and fresh basil.
It's the perfect intersection of easy and impressive.
If you're in the mood for something more exotic, look no further than these Singapore noodles.
With plump juicy shrimp, curried noodles, and vegetables, this easy stir fry is bright, colorful, super flavorful, and perfect for a fun date night at home.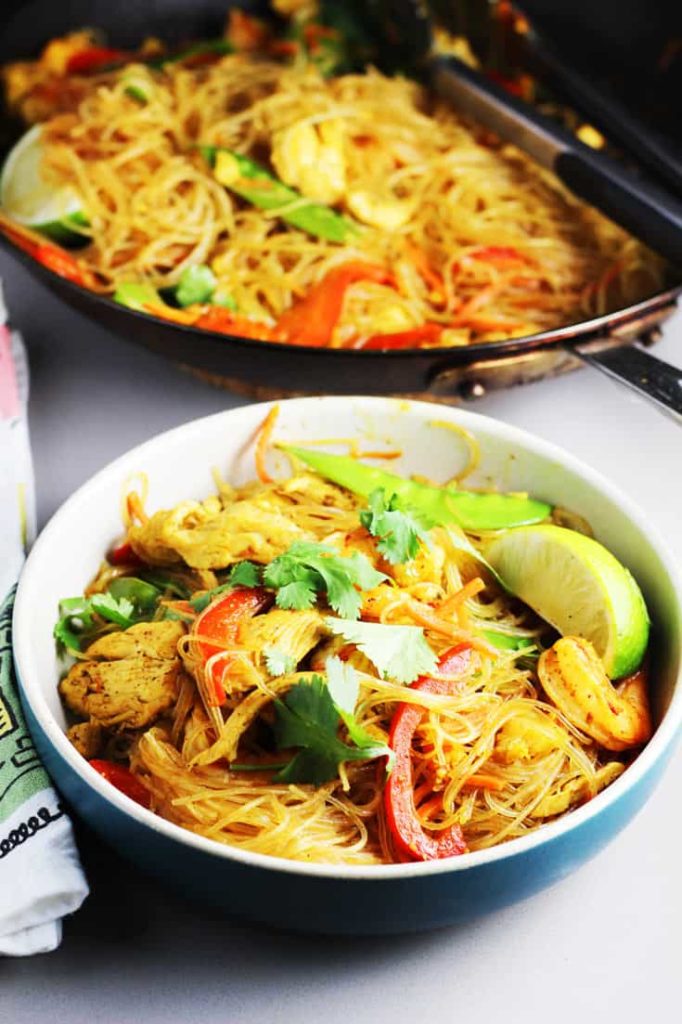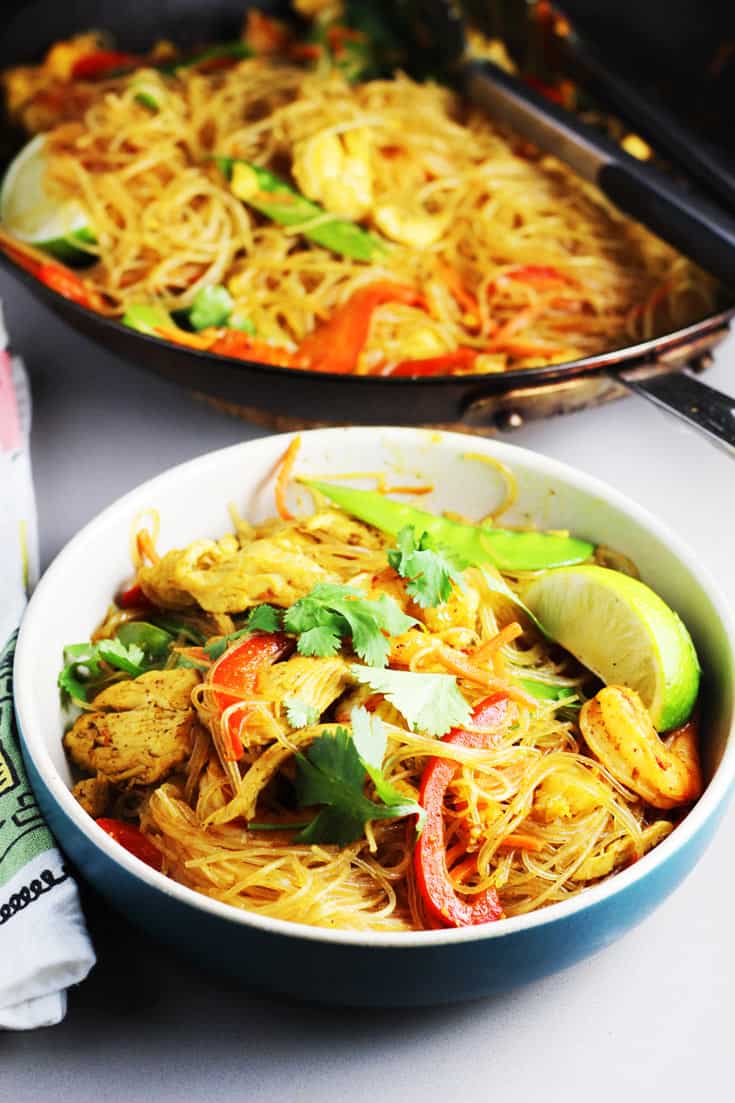 Risotto can be a bit of a pain, normally requiring 45 minutes of constant stirring and supervision.
But this one is different. A special technique cuts the stirring down to 5 minutes and finishes the cooking in the oven.
With roasted butternut squash and lots of Parmesan, it's as creamy and delicious as any risotto and won't eat up your whole evening.
Quality time spent bonding over a nice meal is such a great way to keep the spark alive. I hope you found some inspiration with these fast and easy date night dinner ideas!